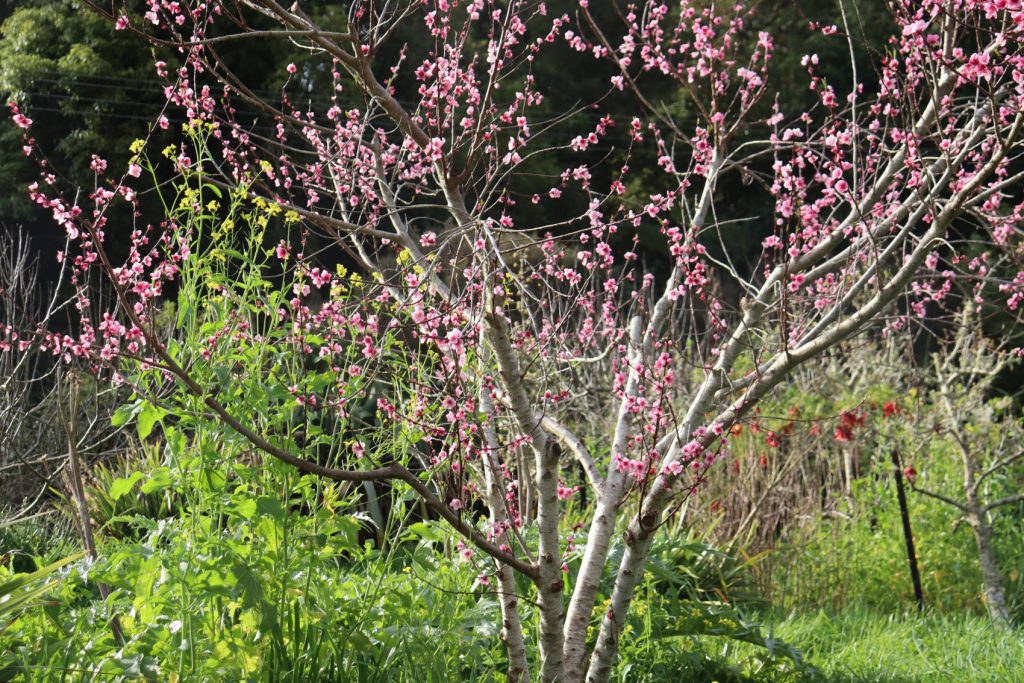 Loads to do in your food garden – both the vegie garden and fruit trees need you this month! Plan the weekends at home and get the family on board to work up a storm. It'll set you up for a productive, healthy season ahead.
All of Septembers jobs still apply – rinse and repeat – especially your monthly biological spray + regular walks in the orchard to keep abreast of flowering, bee activity and pollination. Check the to do list here for a quick refresh + reminder.
Spring pruning: Passionfruit, Tamarillo and vigorous stonefruit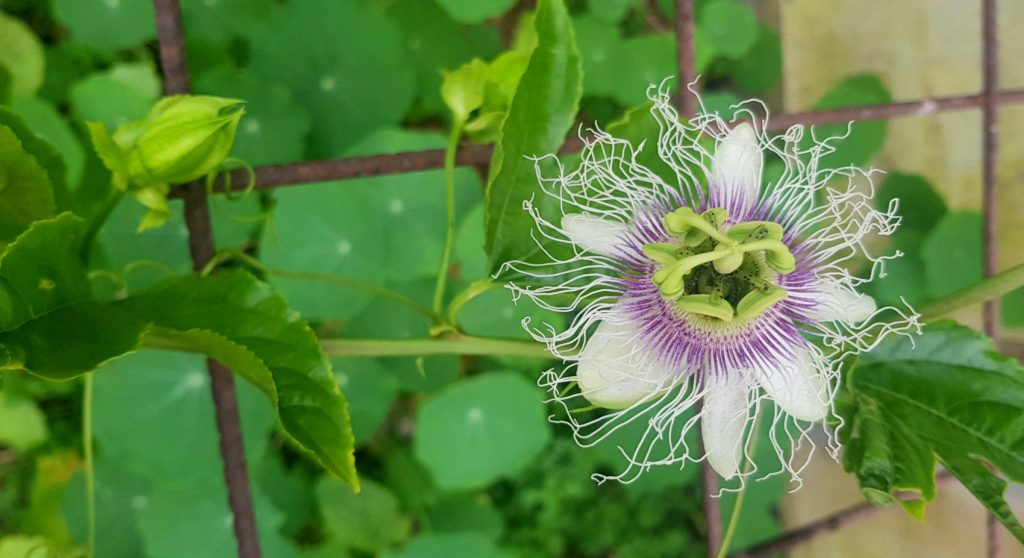 Now's a great time to prune Passionfruit and Tamarillos. And if you didn't get around to managing the height in your plums and peaches last month, get onto it this month.
As leaves start arriving on your deciduous fruit trees, check to see whether or not you need to thin a few more shoots or branches for light + air.
Give citrus a spring feed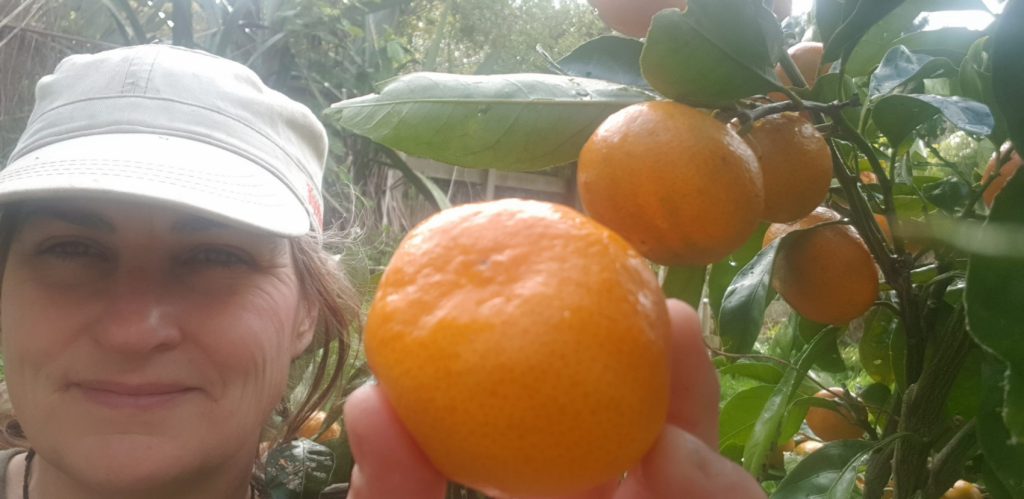 Feeding citrus out of a bag has become such the norm that many of you worry that natural feed isn't enough, but it really is! Artificial fertiliser damages soil life and structure and is often the reason for large populations of sucking insects getting a hold.
Natural stuff that the soil knows and understands builds hummus and a strong population of soil life for better balance by far – less pests, less disease and in the long run – less fert required.
Rotten manure or seaweed and/ or homemade compost are my top picks here. Buried fish waste also features strongly in my soil management plan because we get alot of it from our diving and fishing buddies. Here's how to feed citrus throughout the year.
Plant Citrus, Avocado, Tamarillo + Passionfruit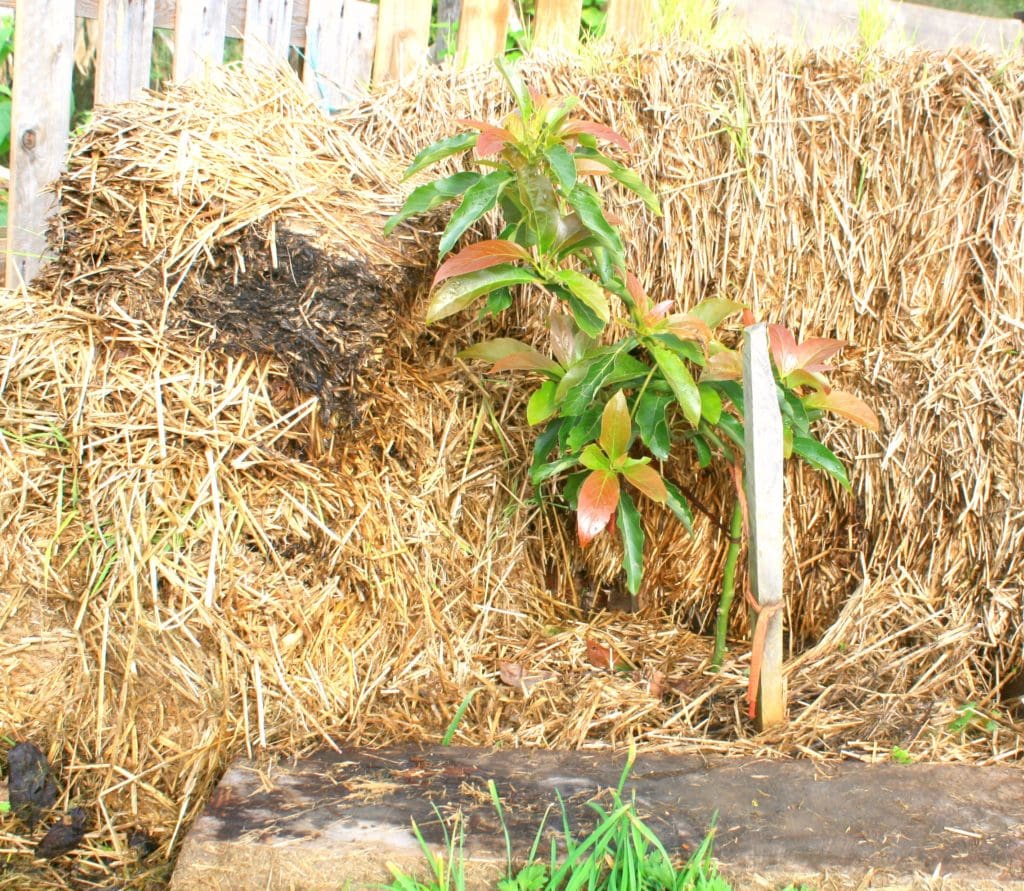 Once risk of frost has passed – this month or next, get onto your avocado and citrus planting. Use all the same parameters to choose good locations for tamarillo, passionfruit and any other subtropicals you are playing with.
Citrus and subtropicals hate the cold, which is why we delay planting new trees until weathers and soil are warm. This way they'll flourish in their first season, stretch roots out and are a bit bigger and settled in before having to tackle their first cold season.
Strawberry care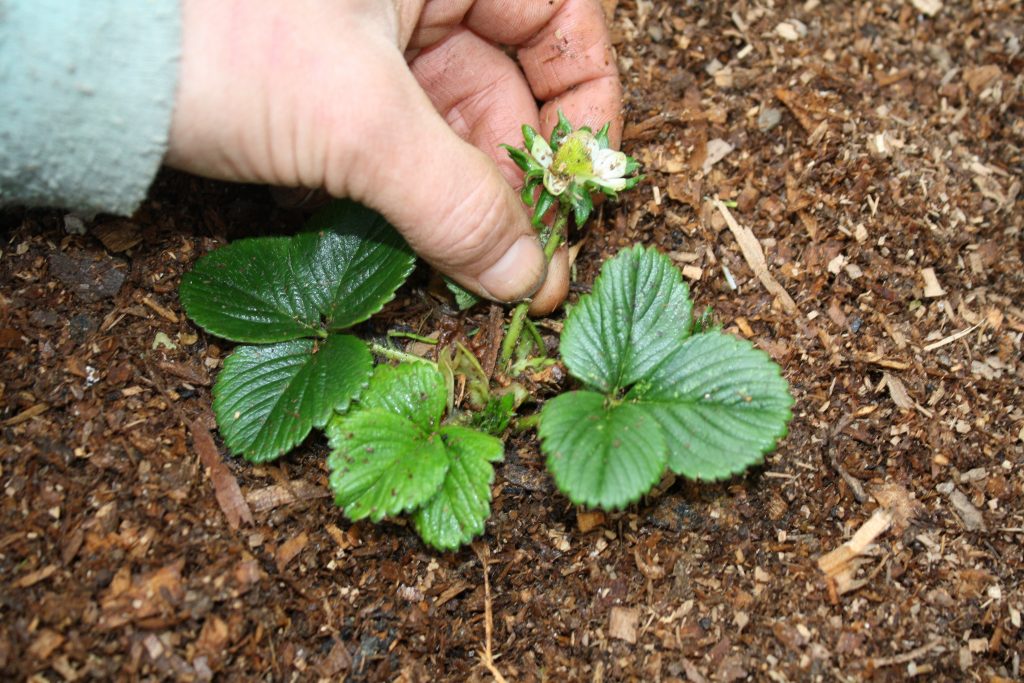 Pluck off the flowers of any little plants that are valiantly putting them out so they can instead, put their energy into a bigger canopy. Its better to have about 10 leaves before letting flowering commence. More flowers will come, and with more resources at play – fruiting will go on longer and fruits will be better by far.
If you haven't already, spread well rotten manure or homemade compost at their base and top it off with a mulch. I've used the sawdust from the chookyard this year – nicely rotten and enriched with chook manure.
Thin Stonefruit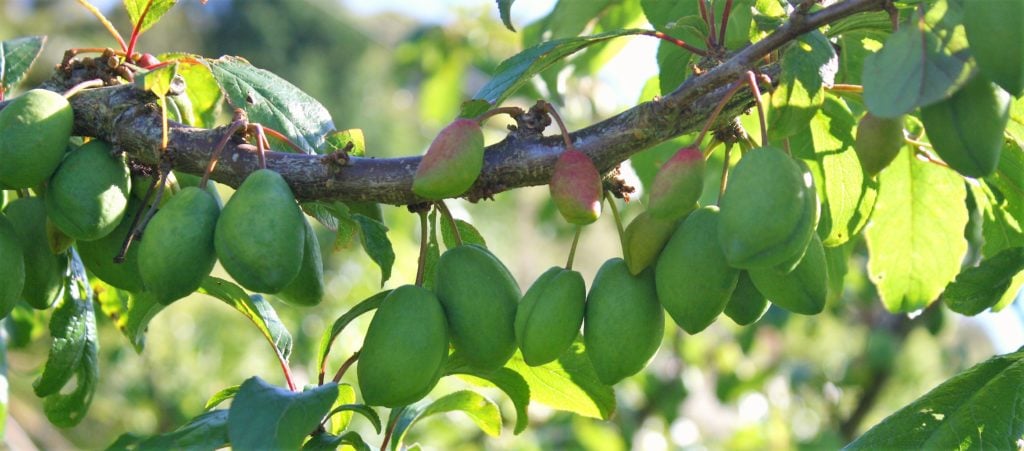 Thinning is about removing the excess in order to improve the remainder. Its a job thats often overlooked, and yet it makes a huge difference to this years fruit quality as well as steadying the tree for more consistent production next year.
As the first plums reach marble size – get into a bit of thinning. Its a quick easy job once you get the hang of it and will stand you in good stead as over the next few months you have peaches, pears and apples coming on stream one after the other! Read all about how to thin fruit here.
Leaf Curl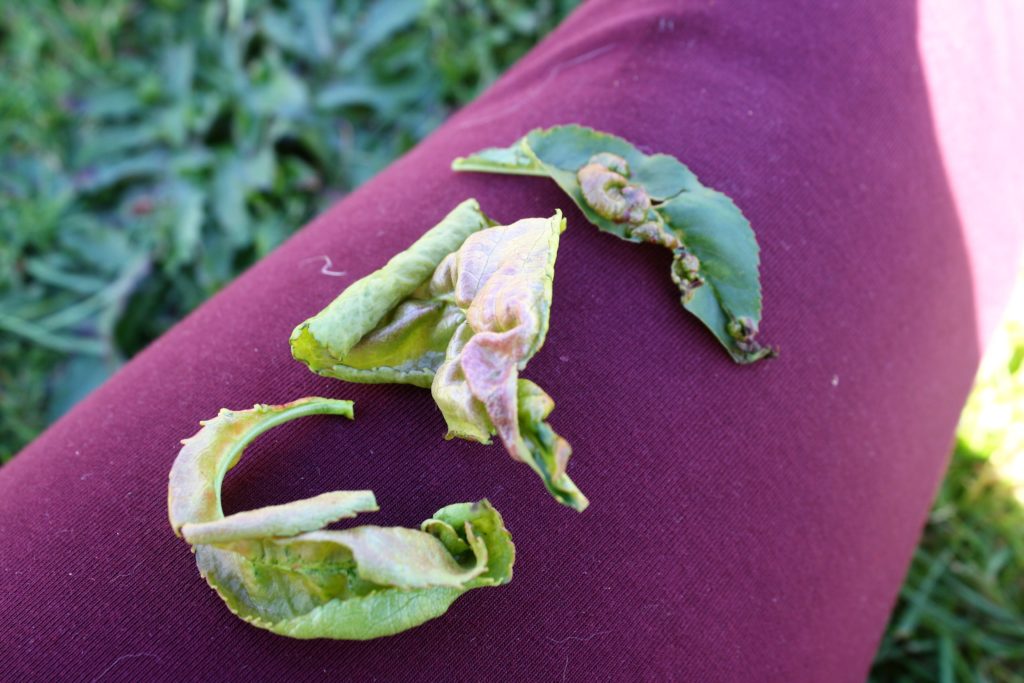 Leaf curl may be showing up now in stonefruit foliage. Don't panic! Bring the biology with biological sprays and be sure to thin excess for excellent airflow. Whatever you do, don't feed your tree up with rich stuff like manures, and avoid artificial fertilisers too – these will only exacerbate the fungus. Step away from the fungicides – keep it steady my friends. Here are my thoughts and solutions.