A journalist once asked me "Whats the best time of year to plant a garden?, and I said "Anytime!" There is not one food growing season, there are four!" As long as your garden isn't under snow – you can continue to plant and sow all winter long. Things grow slowly, but still they grow, providing a lovely continuity of cropping of harvests. "Plant or sow something each week, and never go hungry", abide by this old saying, my gardening friends.
Channel your inner farmer and get out in the weather. Little and often keeps your garden ticking over – snap off broken bits + old bits and lay them on top of any weeds that are getting away, clear space to bring light to young seedlings, sprinkle greencrop seed in any gaps and add another layer to the compost. In this way your garden thrives, and so do you – you'll feel so good after moving about in the fresh air. Alive infact, and quietly triumphant.
The heavy clay exception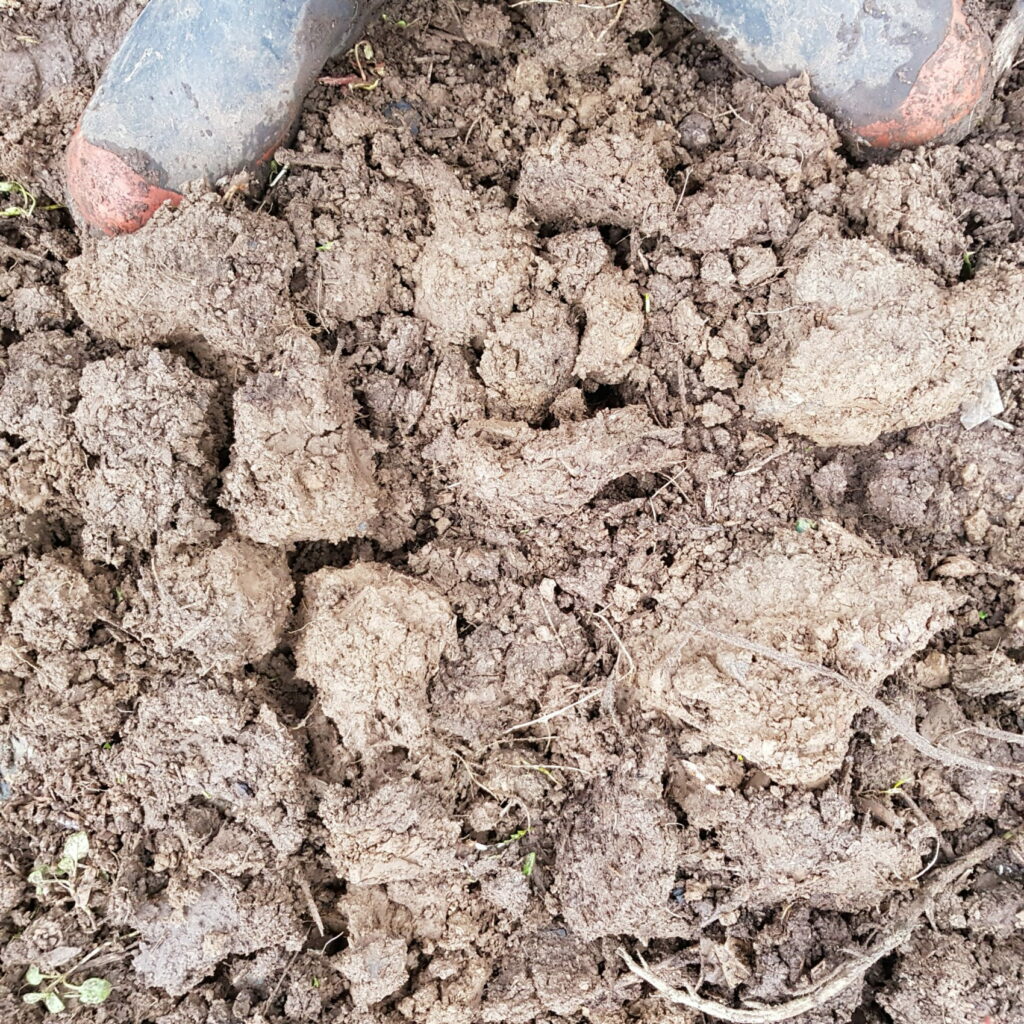 Soil that is wet and heavy, squelchy – should be left well alone until it dries out. If this is your lot, grow your winter and spring crops in pots. Collect together a homemade mulch and spread it on top, if your soil looks like this. It will, in time transform, with patience and a few smarts. Learn how to transform it here.
What to plant and sow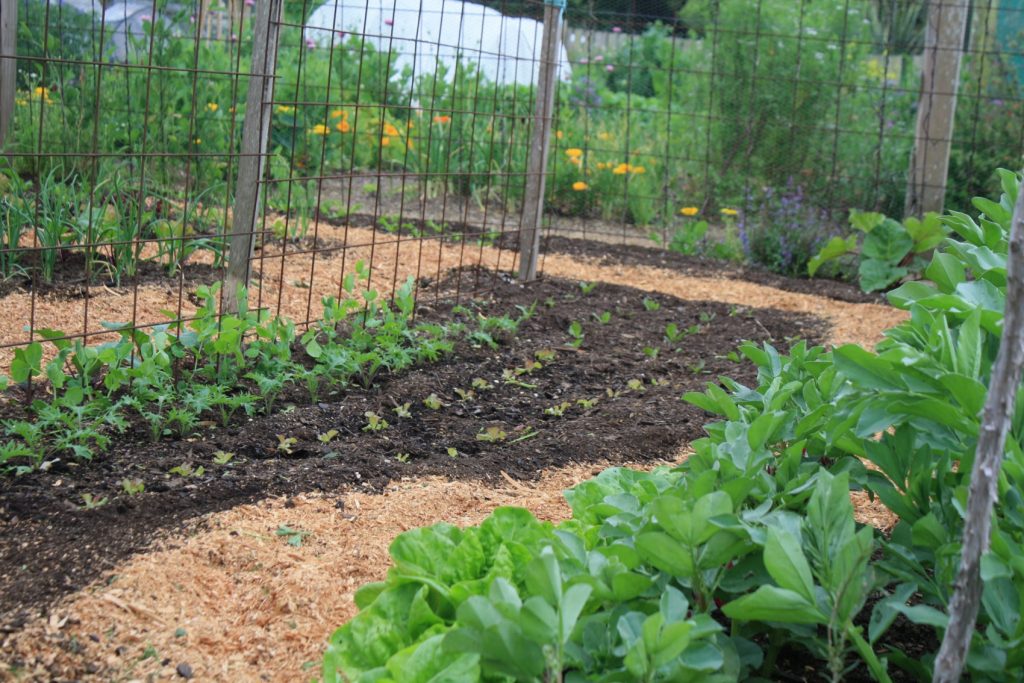 Target the crops that suit your climate and soil. These aren't always the crops for sale in your supermarket and hardware store, by the way, so if you're new to gardening ask some locals, do a little research. And if the things you plant don't thrive, don't take it personally!, its just that life wasn't to their liking. The soil was too rich or too poor, too cold or too wet. Every crop has its preferences, you see – that's the learning you seek. Try stuff out. See what works. Take the lessons.
This here is what I can plant in winter, in my Horowhenua garden. Tweak it to suit your place, and your palate.
Direct Sow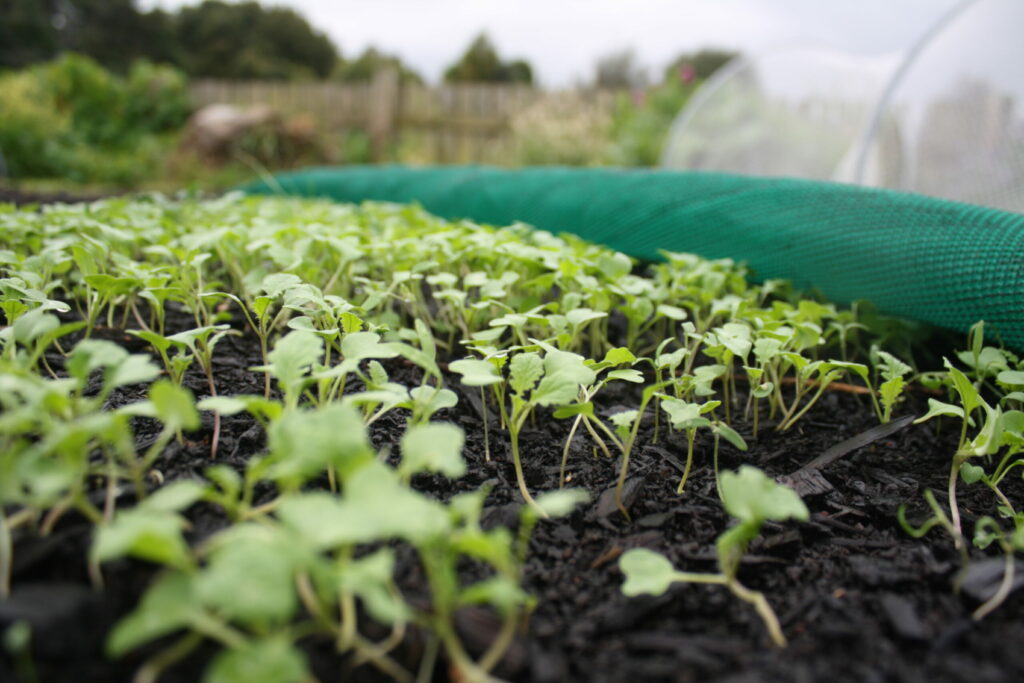 Direct sow greencrops after heavy feeders like broccoli, or in any bare space.
Mizuna – a hardy, easy, spicy winter green
Tray Sow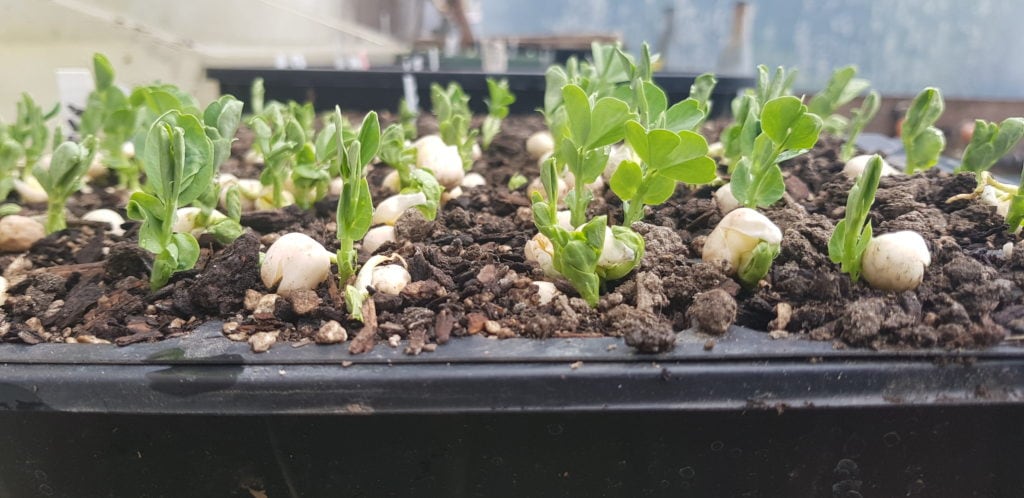 Broadbeans and peas. Tray sow and transplant at seedling stage if you have heavy wet soils, or lots of slugs.
Plant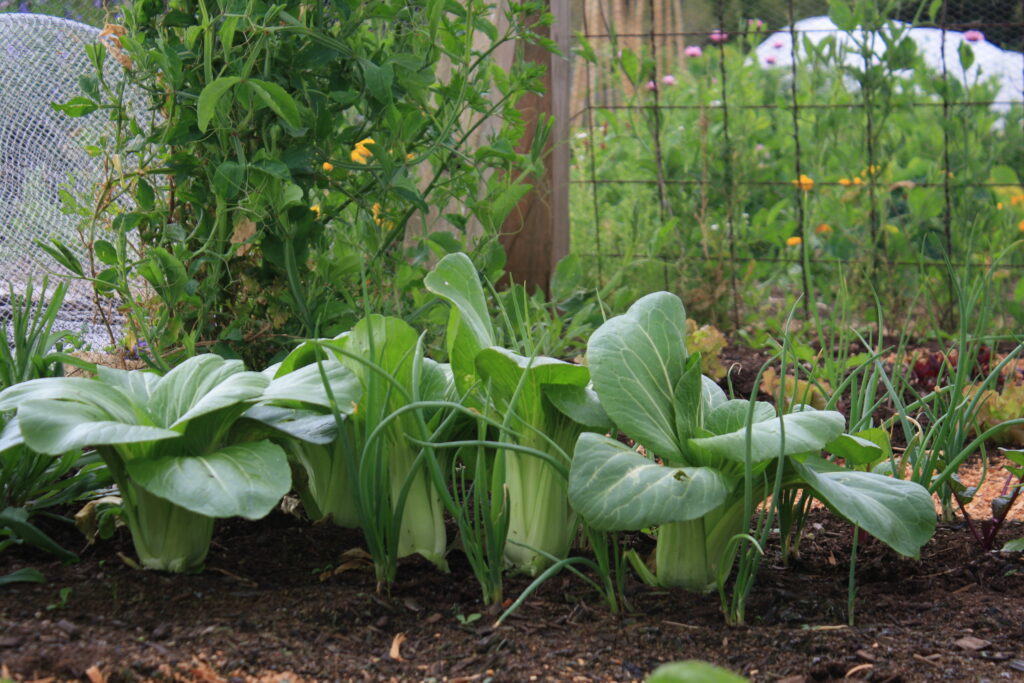 Broccoli, cauliflower or cabbage for late spring harvest.
Bok choy or kale for late winter harvest.
Garlic, shallots and onions for summer harvest.
Spring onions for spring harvest.
Globe artichokes for spring harvest.
Plant asparagus crowns for future springs (about 3 years before you can harvest, but oh so worth it)
Vegetables to plant or sow under cover
By under cover I mean in the greenhouse, under a cloche or under bottles. Old windows and car windscreens that block the cold south and hold the sun are fab as well – whatever you have to hand that can warm the soil and air, and thus speed tender seedlings along. Another option is to grow them in pots close to your house.
Direct sow coriander, rocket, beetroot, spinach or lettuce
Plant out spinach, lettuce or beetroot.
Good Things Take Time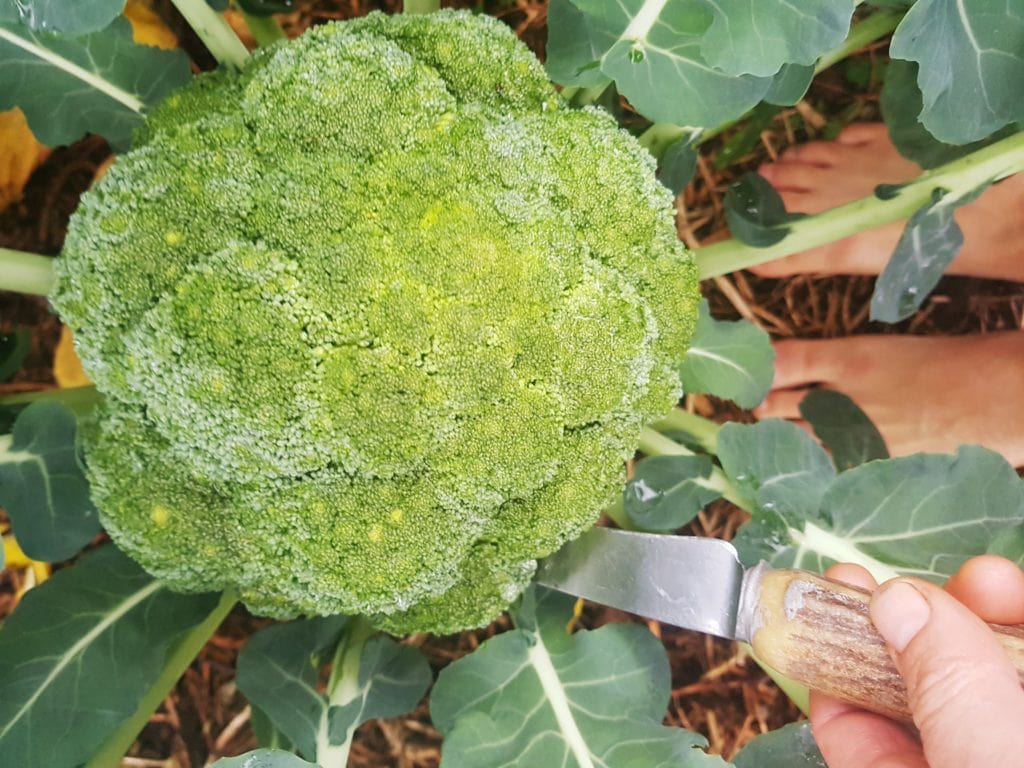 It's important you understand the truth of how long from seedling to harvest. Good things take time. In the matter of a broccoli you're looking at 3 months, a lettuce 6 weeks, garlic 6 months. Add some frosty cold weather and everything slows, almost grinding to a halt. So when I say planting the winter garden – it's just that – planting. The food you're harvesting now was thoughtfully planted in autumn.