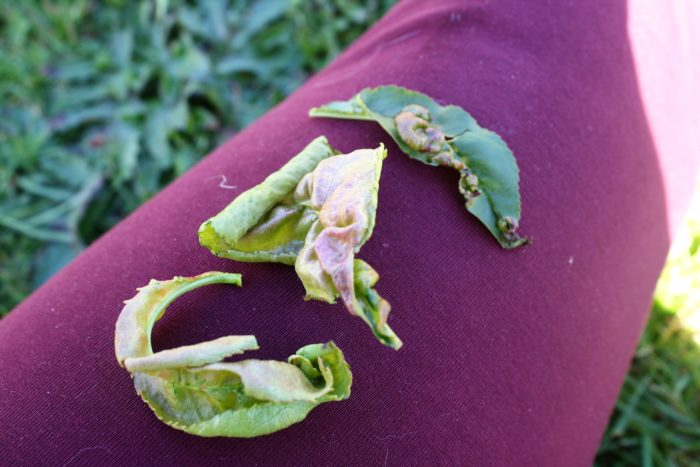 Leaf curl will be showing up in your stonefruit about now – spring being the time when fungus comes out to play. My preference is to eliminate trees that religiously go down with severe leaf curl year on year – it signals to me, that they aren't well suited to my place. For the ease of all, I'd rather discover another that loves it and grows with ease.
All in all, I like to keep it simple and natural
choose the right variety that matches conditions well
use mixed, woody mulches to drive a strong fungal network
don't use artificial fertilisers, manure or other strong food – trees don't need it! And overfeeding causes – you guessed it – fungal infections.
don't use fungicides – they wipe out all the beneficial fungi which leaves the tree wide open to pathogenic fungi
and most of all, don't panic when those leaves start to bubble and curl. They look ugly as, but truly – they ain't no thing my friends.
Vulnerable situations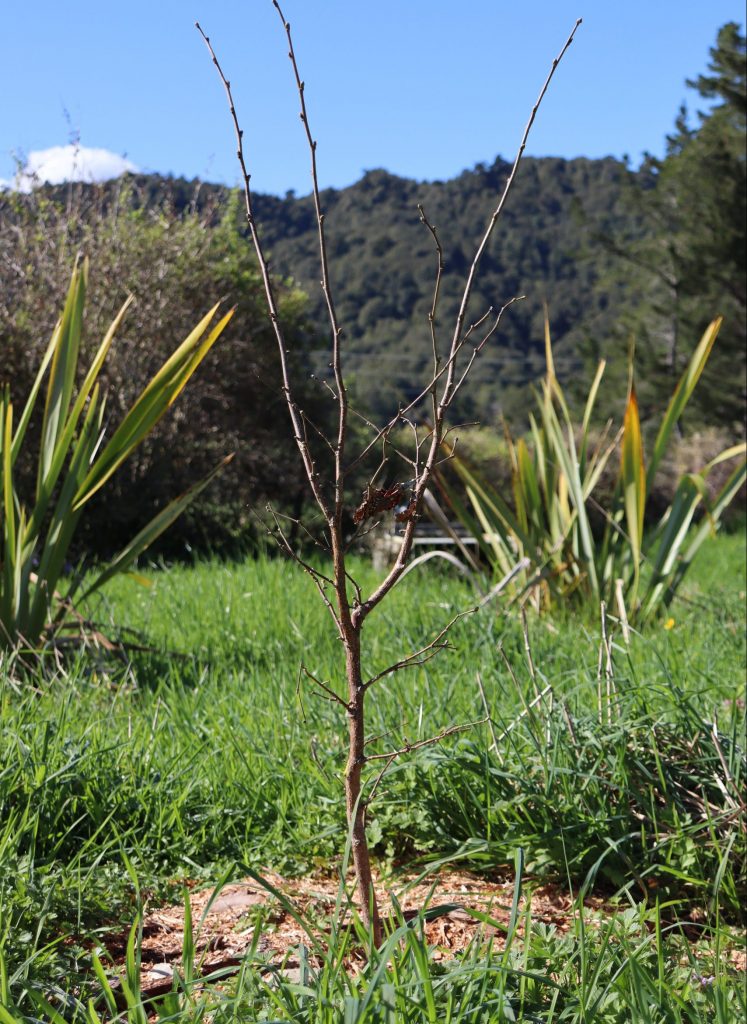 There are 2.
Young trees are more prone, especially if they are in new gardens. Lots will go awry because the beneficial soil life support networks aren't yet in place, but they are coming! As your system grows in strength, your trees may well overcome the leaf curl.
So too, a garden that is transitioning from being sprayed + fed artifical fert, to a natural system – this is huge transition and balance will come, but once again, takes time.
In both cases, keep your cool and wait it out. Trust the process and keep steadily building your beautiful garden.
Tonic Support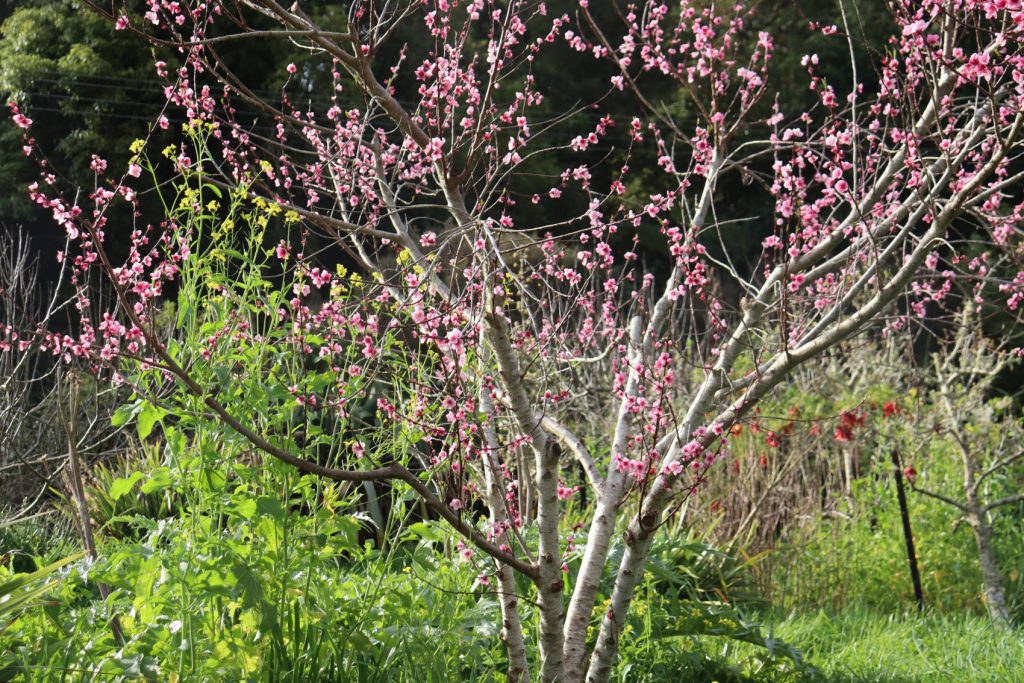 Biological sprays are the cats pajama.
Mix together EM Garden 1 OR aerated compost tea + liquid seaweed OR fish hydroslate. Spray on as often as weekly for new gardens or trees under a full on infection.
The simple truth is this – whoever holds space wins. If your trees are covered in healthy biology, theres no room for pathogens. So create the environment and bring the biology!
---
If your tree has a full on infection, it'll defoliate. In which case it'll kick into high gear to produce another set of leaves to support the fruits. That's a bit of a load, aye – churning out new leaves and new fruits at the same time, when it's already poured a heap of energy into that first set of leaves. Being under resourced like this adds pressure, which is some tonic support is cool. Thinning your fruit hard, when the time comes will also help by reducing the demand on the tree. Send your tree encouraging positive vibes – don't worry so much, its totally got this.