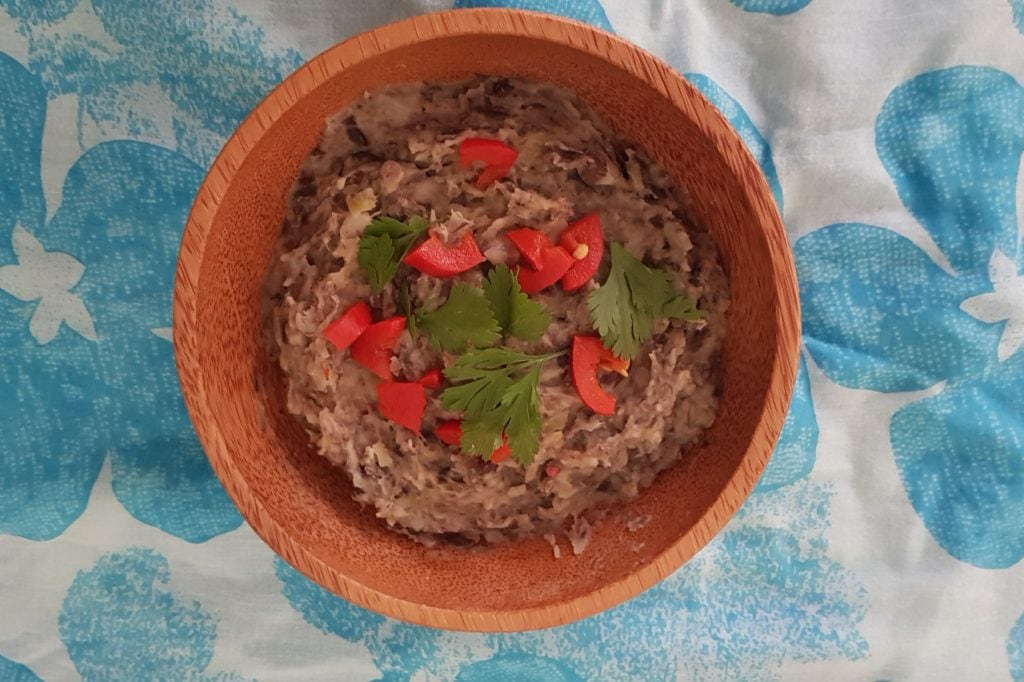 Refried beans are such a quick nourishing dinner. Dollop on a bowl of rice with greens and a fried egg on top, on toast under scrambled eggs with salad or our favourite – spread inside a warm tortilla with rice and greens and avocado. When everything bar the salt, cumin and oil are homegrown – it's a big thumbs up for low food mile deliciousness.
Ghee or olive oil
Small onion finely diced
Big pinch of salt
2 big pinches of cumin seed, roughly crushed
2 big pinches of chilli flakes
3 cloves of grated garlic
3/4c water
3 cups of cooked beans (canned is sweet)
Lime or lemon if that's what you've got
Fresh coriander
Warm the oil then add onion and salt and saute gently until translucent. Dont rush the onion! Melty onion is the magic start
Add garlic and spices and toss the pan about until the fragrance hits your nose then add the beans and 1/2c water. Stir together and pop a lid on the pan.
Cook at a medium pace for about 5minutes until the beans are squishy then remove the lid and mash the beans with a potato masher. Add more water as you need it – home cooked beans soak up more than canned beans.
Squeeze in lime juice. Start with 1/2 a lime and go from there. Taste and add more salt, lime, chilli. Sprinkle with fresh coriander or Italian parsley if coriander's not your thing .